Do you know someone who struggles with technology?
We currently run several FREE drop-in digital sessions in libraries and other venues across Neath Port Talbot.
Here is our timetable, pop in to any of these sessions and our volunteers will be waiting to help!
Could you be our next Digital Champion?
If you have any computer skills, you are in a position to help someone else! Even those with basic skills can provide support to those with no skills at all.
If you have spare time and want to improve your own skills while helping others, why not volunteer at one of our sessions?
Get in touch with MCT staff for more information on 01639 683259 or admin@neatheast.co.uk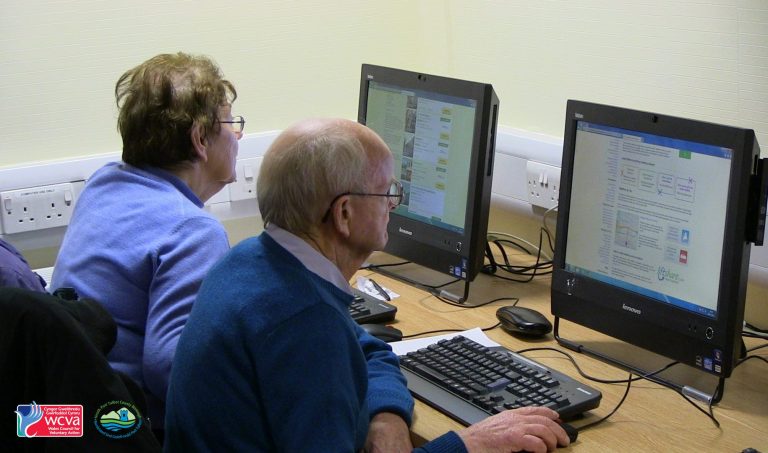 Get NPT Online: the history of MCT's Digital Inclusion project
Get NPT Online was an initiative set up by Communities First, Melincryddan Community Conference (as we were then known!), Tai Tarian, and Coastal Housing.
The project expanded to become represented by Age Connects, NPTCVS, NPTCBC, Jobcentre Plus, Digital Communities Wales, Wales Co-Operative Centre and many more!
Get NPT Online aimed to increase awareness around digital exclusion in our communities by providing IT services and help to the people that need them the most – an aim we continue to fulfil in our digital sessions across Neath Port Talbot!